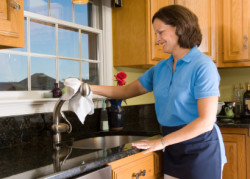 Whether you need commercial or residential cleaning services, US Maid is your resource for dependable workmanship, prompt service, and impeccable results. Taking care of an entire household or office suite is no easy feat, and it requires a great amount of time, energy, and manpower—which is why calling for professional cleaning services is so important. At US Maid, we're dedicated to providing the entire White Plains region with a tried-and-true cleaning service that offers punctuality, efficiency, and convenience. From average homeowners to office managers to real estate agents, virtually anyone residing in the area can benefit from our vast experience in the professional cleaning services field.
If you're ready to restore the aesthetics and cleanliness of your living or working environment, don't hesitate to call our team today!
Versatile Cleaning Services in Westchester County
US Maid offers a wide array of business and home cleaning services designed to outfit you with the professional-grade results you need. With our help, you'll be able to keep your office bathroom sanitized, your interior windows spotless, and the corners of your home completely dust-free. No matter what you need, the outcome of our residential or commercial cleaning services is sure to bring you the highest possible level of satisfaction. Unlike other cleaning service companies in the area, US Maid is willing and able to deliver more than a mere one-time cleaning effort—in fact, we'd love to schedule regular business and home cleaning services with you to help you maintain a sparkling-clean environment at all times.
If you're a customer in White Plains, Eastchester, New Rochelle, or beyond, call US Maid for assistance with any of the following:
One-time cleaning projects
Regularly scheduled residential cleaning services
Weekly commercial cleaning services
Move-out cleaning services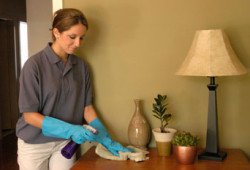 Remember, routine cleaning services are essential to maintaining a safe, healthful environment for you and your family or employees. If the size of your building or the breadth of your project are preventing you from completing the job on your own, don't hesitate to ask the team at US Maid for assistance. We take a great deal of pride in the work that we do, and we want nothing more than to help you keep your space in tip-top shape.
So don't waste your time on cleaning service companies that won't give your well-being a second thought—instead, call US Maid to get the personal attention and customer care you deserve! You can reach us by phone or email, so contact us today to get your free estimate.