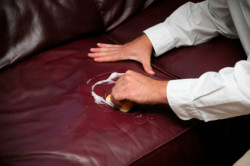 US Maid is your resource for residential and commercial cleaning services throughout the White Plains area. Offering local customers the best prices and workmanship around, we're your answer for the professional housekeeping and maid service you need to keep your house or business tidy and hygienic at all times. At US Maid, we are a reliable team of professionals, and you'll be able to turn to us whether you need daily, weekly, or biweekly cleaning services.
Our goal is to make sure you're treated to uncompromising quality when it comes to window cleaning, floor mopping, bathroom scrubbing, and more. With our professional housekeeping team on your side, your living or working space will be brought back to its spotless condition. 
US Maid was founded in 1985, and we actually have more than 35 years of experience in the housekeeping business. That means we know precisely what it takes to complete very thorough work and deliver fantastic results. When our team is at the helm of any cleaning service in your home or workplace, you'll be able to trust that you're receiving only the most dependable workmanship at affordable prices that won't break the bank.
Call or email us right away if you need assistance with any of the following projects or tasks:
General housekeeping
Regularly scheduled maid services
Interior/exterior window cleaning
Move-out cleaning and packing/unpacking

Commercial cleaning

Weekly office cleaning
And more!
If you're looking for a top-notch company you can trust for a variety of home or business cleaning services, US Maid is your one-stop shop in Eastchester, White Plains, and beyond. To learn more about what our esteemed professionals can do for your home, office, restaurant, or other place of business, simply pick up the phone and give us a call today!
Best Prices in White Plains
In keeping with our commitment to providing you with unrivaled levels of customer satisfaction, we strive to keep our prices as affordable as possible. We understand how important yet difficult it is to keep your living or working space in a neat and tidy condition, which is why we offer some of the best prices for home and business cleaning services in White Plains and the greater Westchester County. In fact, we even offer free in-home and on-site estimates so you can show us exactly what needs to be done without having to pay a cent extra.
Fast, Top-Quality Results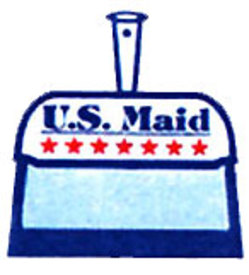 At US Maid, we pride ourselves on offering our customers the most impressive workmanship around. We are extremely thorough and meticulous, outfitting your space with the painstaking attention to detail it deserves. Our home and business cleaning services are certain to provide you with the prompt, efficient results you need to make sure your environment is as clean as a whistle without any delay. Whether it's packing assistance, interior window cleaning, or weekly maid service, you'll be able to count on us to get you the amazing results right when you need them.
US Maid is fully licensed, bonded, and insured, offering same-day cleaning services and free estimates for your total convenience and satisfaction. We're available by phone or email, so schedule your appointment with us today!