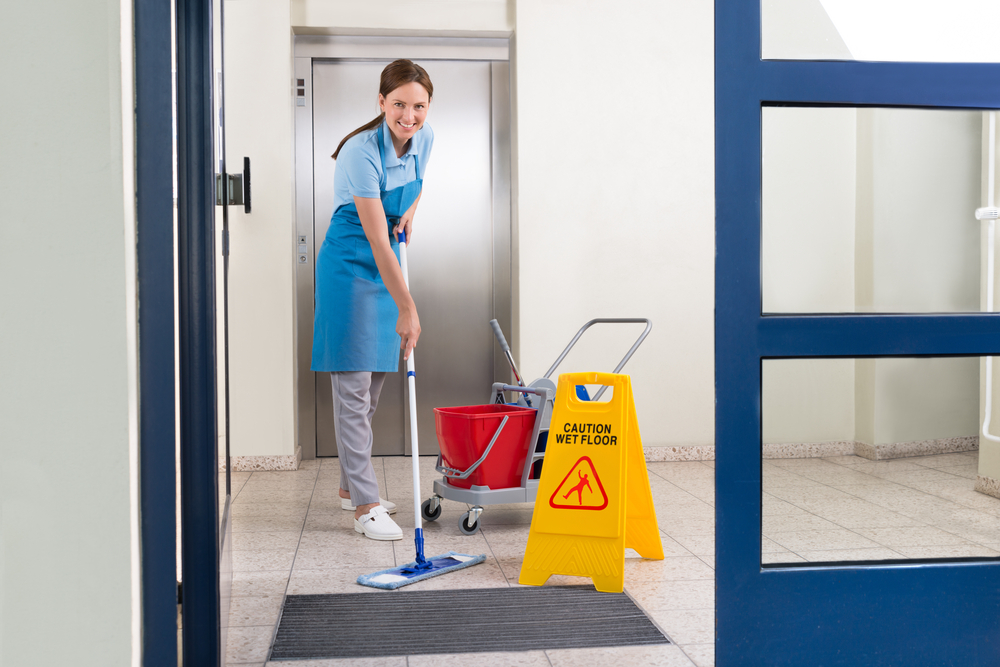 Part of ensuring the success of your business rests in maintaining the building's physical condition. Whether it's new paint, renovated countertops, or a redesigned logo, improving the aesthetics of your company's property can go a long way in impressing customers and prospective clients. And a simple way to make sure your commercial property looks as presentable as possible is to utilize a professional business cleaning service.
Fortunately for business owners in the White Plains area, US Maid offers a variety of business cleaning services designed to keep your working environment as tidy and attractive as possible. To get your business in spotless condition, get the commercial cleaning service from US Maid today!
Use Our Business Cleaning Service for Health and Safety
Physical attractiveness isn't the only important factor when dealing with the upkeep of your working space. An equally significant factor to consider is hygiene. Particularly for hospitality establishments like restaurants, bars, and hotels, providing customers and employees with sanitary restrooms and cooking stations is absolutely essential in ensuring the safety and health of everyone involved.
That's why you need to call US Maid for the thorough business cleaning services you need to maintain a healthful, productive environment. Don't take the risk of breaking health codes and endangering the well-being of your employees and customers with a second-rate business cleaning service—instead, get top-notch workmanship from US Maid and never worry about your business's cleanliness again.
Get Your Office Cleaned Every Week
At US Maid, we also offer a weekly office cleaning service for managers who seek to keep desks, rubbish bins, kitchenettes, and restrooms as tidy and sanitary as possible. While the physical appearance of the office might not be the topmost priority—unless, of course, you are frequently visited by clients—its overall hygiene is the main concern. Keeping the office nice and clean will limit the spread of germs and thus reduce the number of sick days among employees.
In addition, you'll be able to prolong the lifespan of office carpeting, furniture, and floors if they are regularly taken care of. Most important, however, is that a clean working space will greatly improve the attitude and morale of your staff. So if you're in the market for a weekly office cleaning service, get in touch with the professionals at US Maid today.
Call Now!
When it comes to commercial cleaning, no matter how expansive the property, we're equipped with all of the up-to-date products and competent professionals needed to produce stellar results. For some of the best prices in Eastchester, New Rochelle, and beyond, call US Maid today! Don't forget to ask about our free estimates.