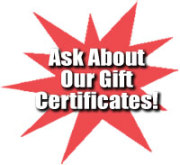 Managing the cleanliness of your home or business requires a great deal of effort, often amounting to much more than you can handle on your own. That's why a large number of residents and business owners in the White Plains area seek the help of professional cleaning services from US Maid.
Our professional housekeeping and maid service is designed to provide local customers with a variety of thorough cleaning services for residential and commercial properties alike. Whether it's an exterior window cleaning service, a regular housekeeping service, or a weekly business cleaning service, you'll be able to count on us to keep your living or working space completely spotless.
When you're in the market for a professional housekeeping or business cleaning service, US Maid is here to help. Call or email us today to learn more!